Regular price
Sale price
$55.00 USD
Unit price
per
Sale
Sold out
MK Lighter Green Series "Senses" 
Introducing the sensational new MK Lighter Green Series "Senses" torch lighter! Get ready to ignite your senses with this remarkable 5pc set that will revolutionize your lighter game.
First things first, this lighter is all about convenience. It's refillable with butane, ensuring you'll never run out of fire power when you need it most. No more hassles of constantly buying new lighters – just fill it up and you're good to go!
But that's not all. This torch lighter delivers an impressive flame that's perfect for any task at hand. Whether you need a steady and strong flame for lighting cigars, starting up a grill, or even for your crafting projects, the MK Lighter Green Series "Senses" torch lighter has got you covered.
Safety is a top priority, which is why this lighter comes with a slip guard rubber finish. Not only does it provide a secure grip, but it also offers added protection against accidental slips and drops. Feel confident and in control while using this sleek and stylish lighter.
Now let's talk about the star of the show – the 5 senses graphics. This set of 5pc lighters features stunning designs that embody the essence of sight, hearing, taste, smell, and touch. Each lighter represents a different sense, making it a visual feast for the eyes. Stand out from the crowd and showcase your unique style with these captivating designs.
So, whether you're an aficionado seeking the perfect flame for your favorite cigar, a grill master ready to take your barbecues to the next level, or simply someone who appreciates a well-designed lighter, the MK Lighter Green Series "Senses" torch lighter is the ultimate choice.
Get ready to unleash your senses and elevate your lighter experience with this extraordinary torch lighter. Don't miss out on the opportunity to own this remarkable 5pc set that combines functionality, refillability, safety features, and eye-catching graphics. Order yours today and let the MK Lighter Green Series "Senses" torch lighter ignite your world!
View full details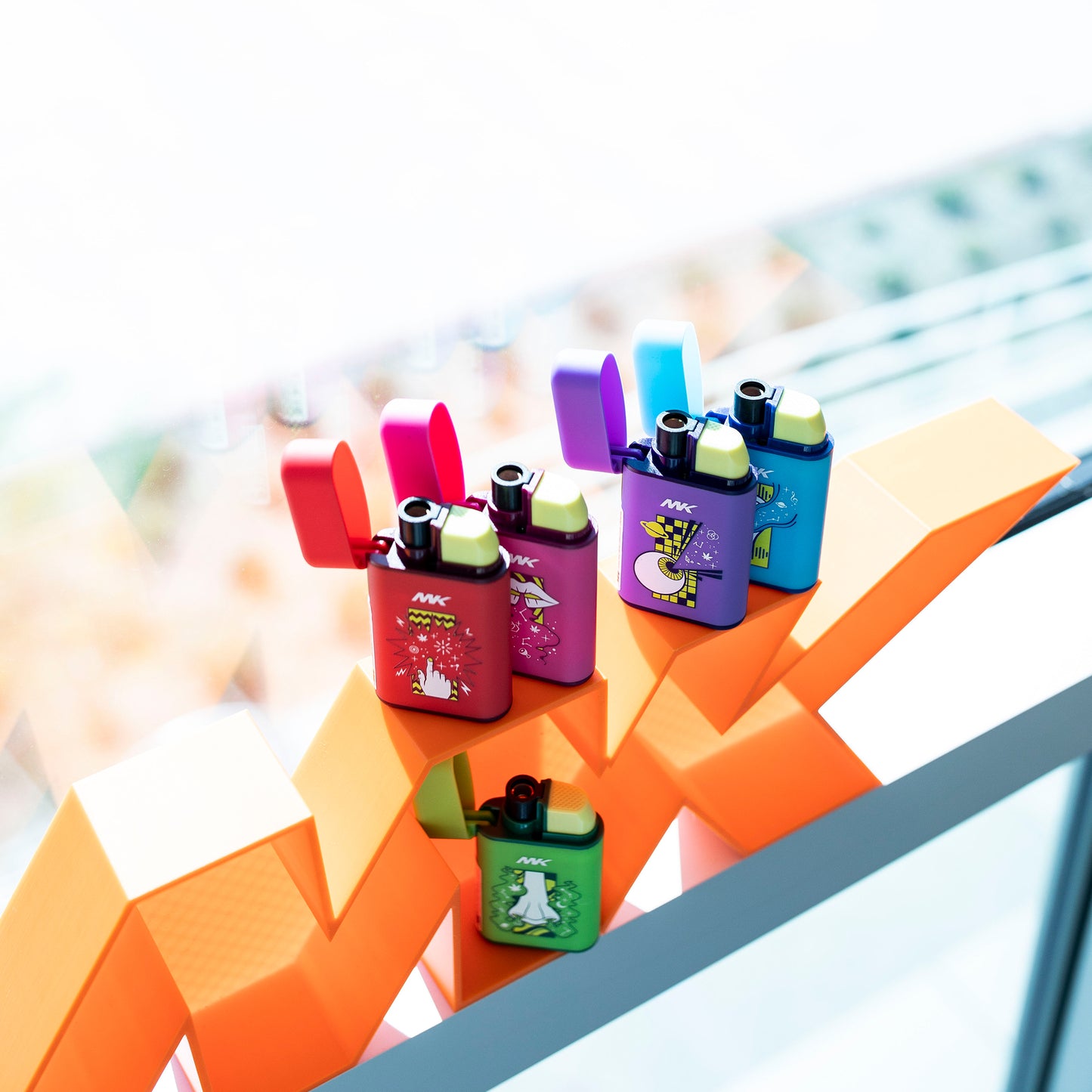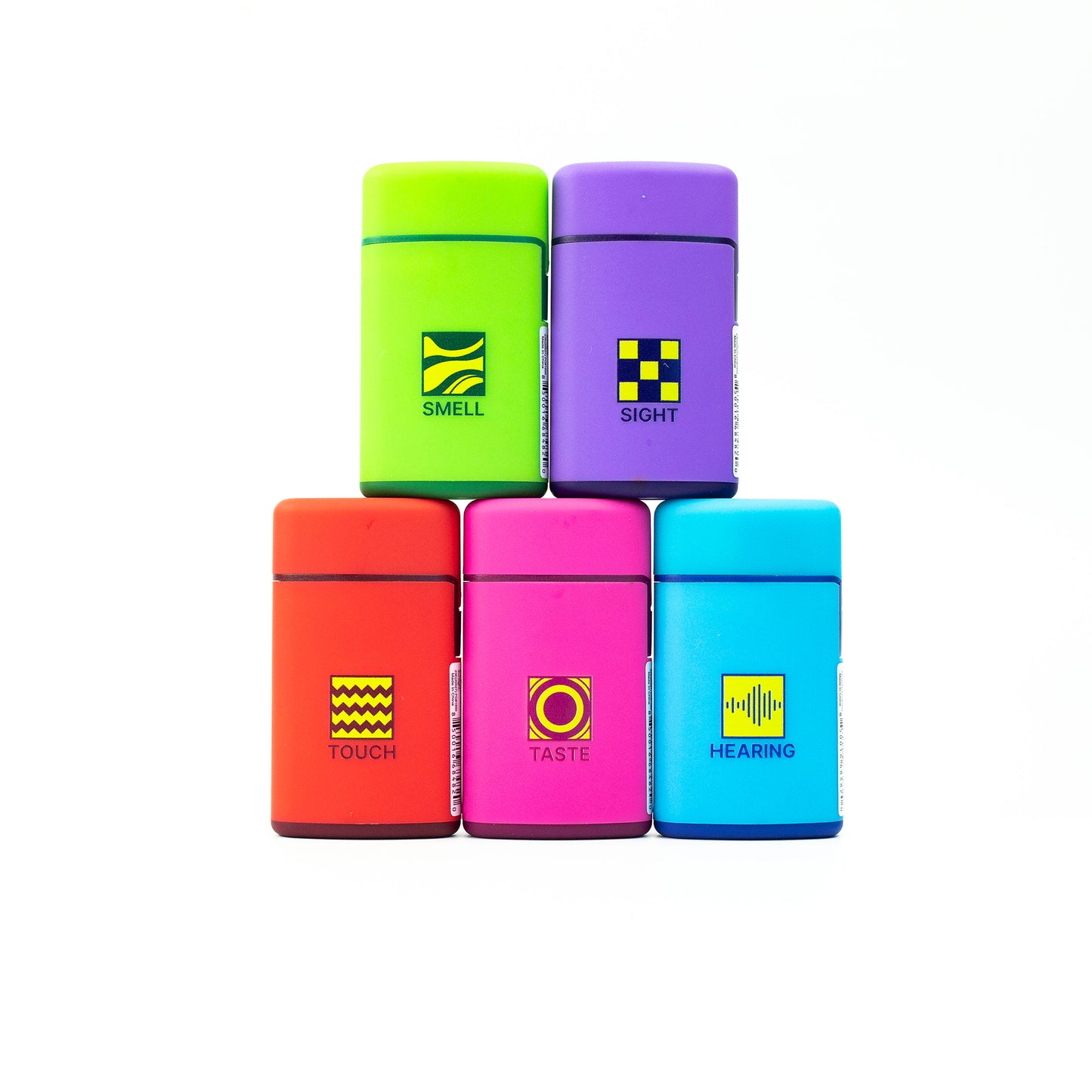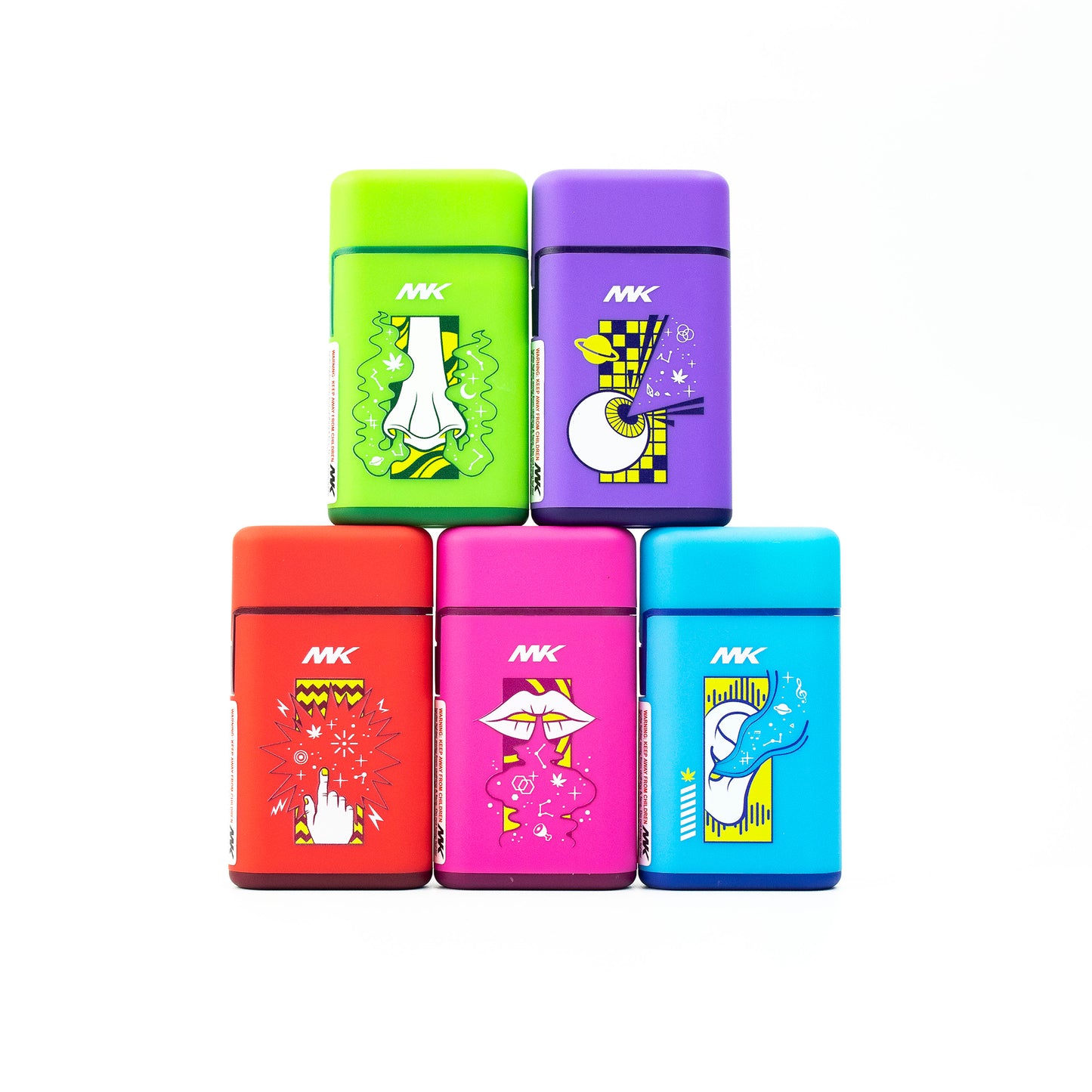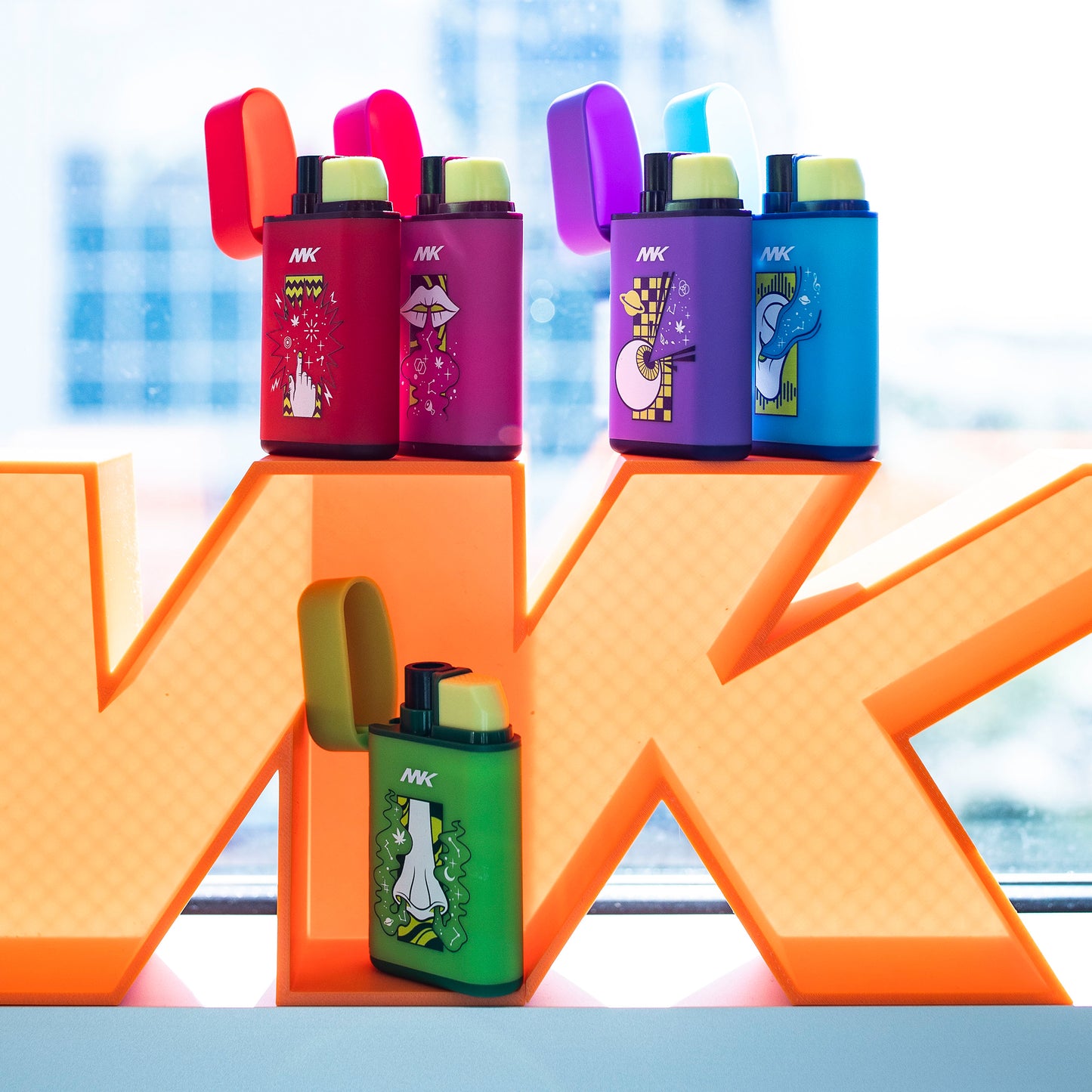 "Made for the Modern Kind"
Refillable with butane Only.

Note: Torch lighters burn more fuel than regular flamed lighters.

For inquries or concerns please email: info@mklighter.com

"Light the way with MK"