Regular price
Sale price
$25.00 USD
Unit price
per
Sale
Sold out
Introducing the ultimate collaboration between two industry leaders - MK Lighter and Kicker fishing! We proudly present the MK Lighter x Kicker Fishing Refillable Torch Lighter, designed to meet the needs of passionate anglers and outdoor enthusiasts.
This premium refillable lighter is crafted with precision and expertise, ensuring unmatched performance on all your fishing adventures. The torch flame provides a powerful and consistent heat source, ideal for lighting bait, starting fires, or any other outdoor tasks requiring a reliable flame.
Featuring a slip guard rubber finish, this lighter offers exceptional grip, even in wet or slippery conditions. No need to worry about fumbling with your lighter when your hands are damp or when you're wearing gloves. The slip guard ensures a secure hold, enabling you to effortlessly light up your surroundings.
MK Lighter, known for their commitment to excellence, joins forces with Kicker Fishing, the best bait company in the industry. This collaboration was a no-brainer, as both companies share a passion for delivering top-notch products to outdoor enthusiasts. By combining the expertise of these industry leaders, we've created a lighter that exceeds expectations in terms of performance, durability, and design.
Refillable with butane only, this lighter is built to last. Say goodbye to disposable lighters and embrace the convenience and sustainability of refillable options. With its sturdy construction and long-lasting flame, the MK Lighter x Kicker Fishing Refillable Torch Lighter is sure to become an essential companion on all your fishing trips and outdoor excursions.
Don't settle for anything less than the best when it comes to your fishing gear. Choose the MK Lighter x Kicker Fishing Refillable Torch Lighter, the ultimate fusion of quality, functionality, and style. Upgrade your fishing experience today and discover why this collaboration is the perfect match for anglers who demand the best.
View full details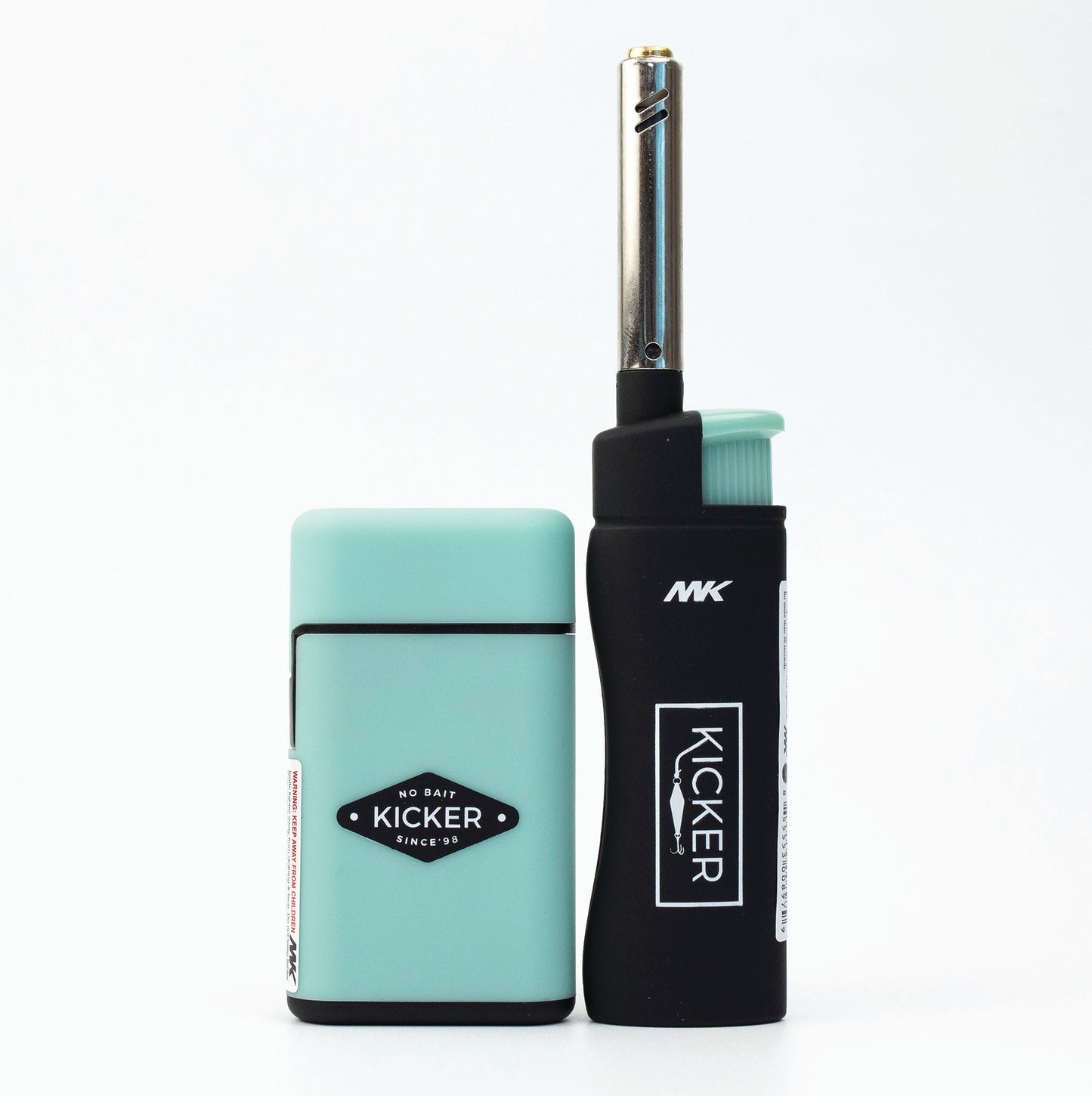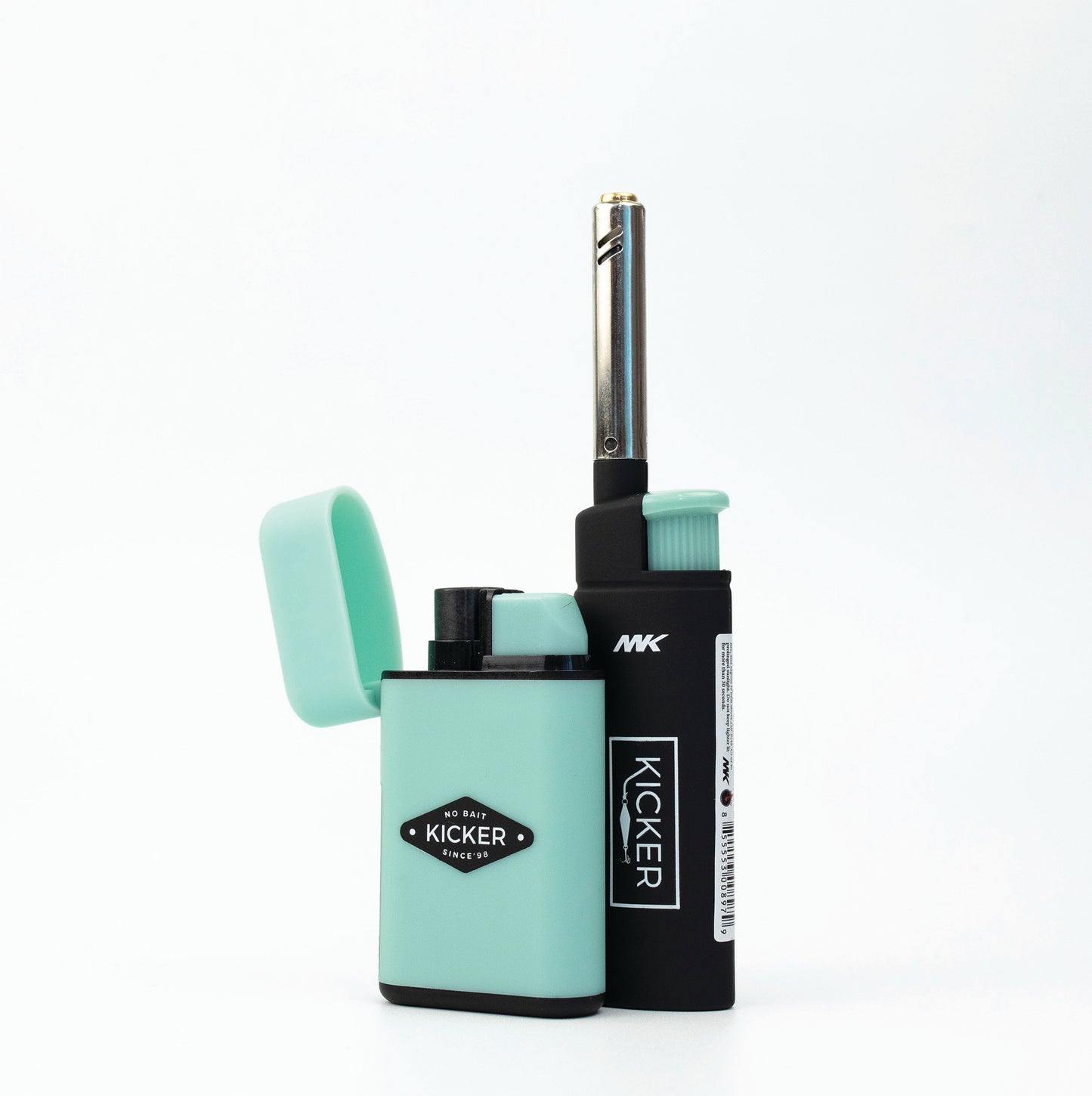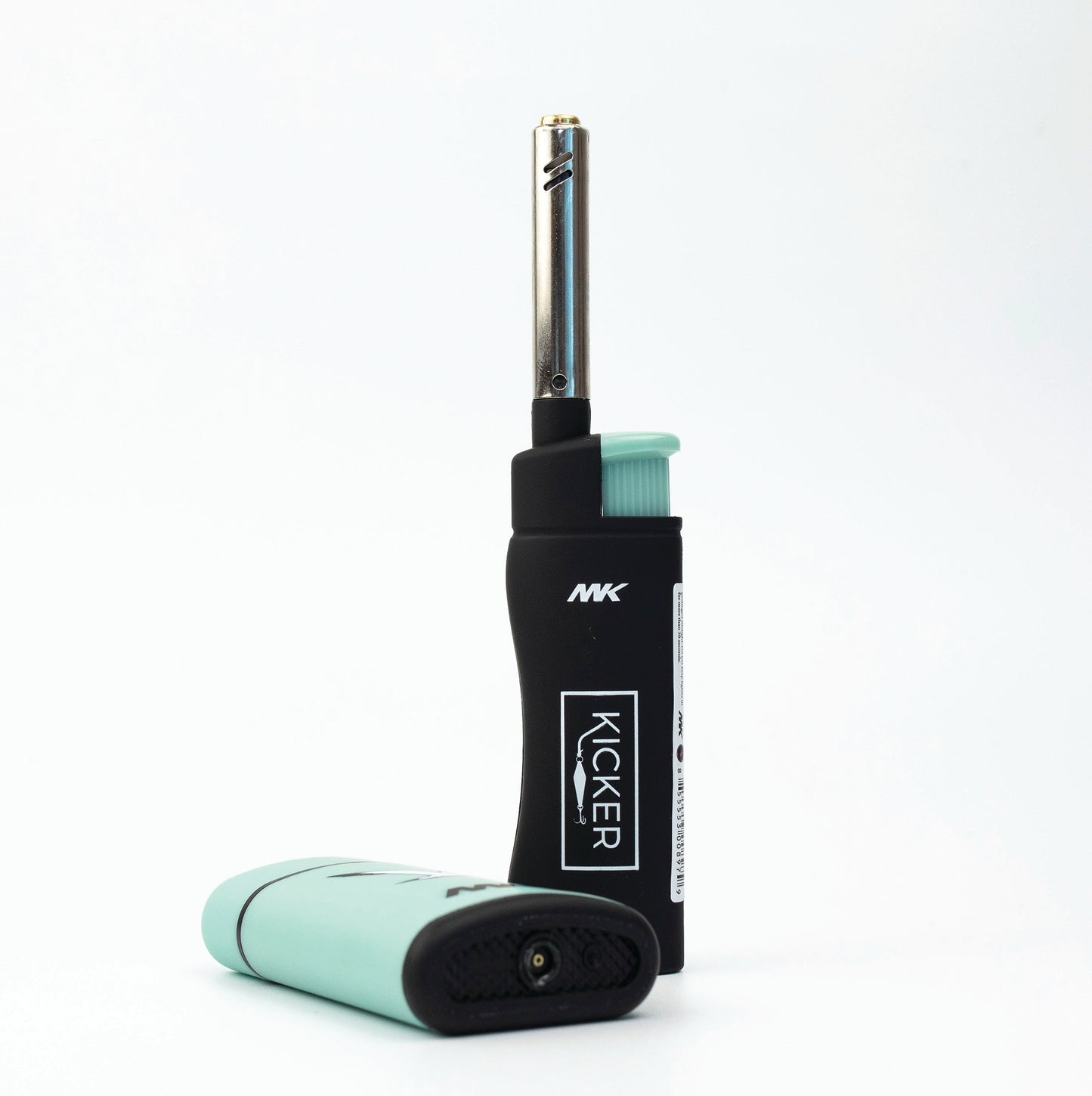 "Made for the Modern Kind"
Refillable with butane Only.

Note: Torch lighters burn more fuel than regular flamed lighters.

For inquries or concerns please email: info@mklighter.com

"Light the way with MK"