Regular price
Sale price
$25.00 USD
Unit price
per
Sale
Sold out
In the world of hip-hop music, the production is just as important as the lyrics and the delivery. A great beat can make or break a song, and that's where Mike and Keys come in. This talented production duo, based in Los Angeles, California, has worked with some of the biggest names in the industry, and their signature sound has helped to shape the direction of modern hip-hop.
Mike and Keys, whose real names are Michael Ray Cox Jr. and Brandon Alexander Hodge, respectively, first met in the early 2000s while attending music school. They quickly discovered a shared passion for creating music, and they began producing together shortly thereafter. In the years that followed, they honed their skills and developed a production style that blends classic and modern sounds, incorporating everything from soulful samples to hard-hitting trap drums.
Their hard work paid off when they started getting noticed by major artists in the hip-hop industry. One of their earliest breakthroughs came when they produced the track "Vice City" for Jay Rock's 2015 album "90059." The song featured a guest verse from Black Hippy, a collective of rappers that includes Jay Rock, Kendrick Lamar, Ab-Soul, and ScHoolboy Q. The track was a critical success, and it helped to establish Mike and Keys as a force to be reckoned with in the production world.
Since then, Mike and Keys have gone on to produce for a who's who of hip-hop superstars, including Nipsey Hussle, Anderson .Paak, ScHoolboy Q, and Big Sean, among others. Their collaborations with Nipsey Hussle, in particular, have been especially fruitful. Together, they produced several of the late rapper's most popular tracks, including "Hussle & Motivate" and "Racks in the Middle," which won them a Grammy Award for Best Rap Performance in 2020.
So what sets Mike and Keys apart from other production duos? For one thing, they have a unique ability to blend different genres and sounds together in a way that feels natural and cohesive. They're equally comfortable working with soulful samples as they are with modern trap drums, and they're always looking for new ways to push the boundaries of what's possible in hip-hop production.
Another thing that sets Mike and Keys apart is their commitment to their craft. They're constantly working to improve their skills and stay ahead of the curve, and they're always on the lookout for new and innovative ways to create music. As they put it in a recent interview with Forbes, "We're always pushing the limits and trying to evolve as producers. We're never satisfied with just being comfortable in our sound."
It's this commitment to excellence that has helped Mike and Keys to become one of the most in-demand production duos in the industry today. Their work has earned them widespread recognition and critical acclaim, and they show no signs of slowing down anytime soon. Whether they're producing for established superstars or up-and-coming artists, Mike and Keys always bring their A-game, and that's what makes them such a valuable asset to the world of hip-hop music.
View full details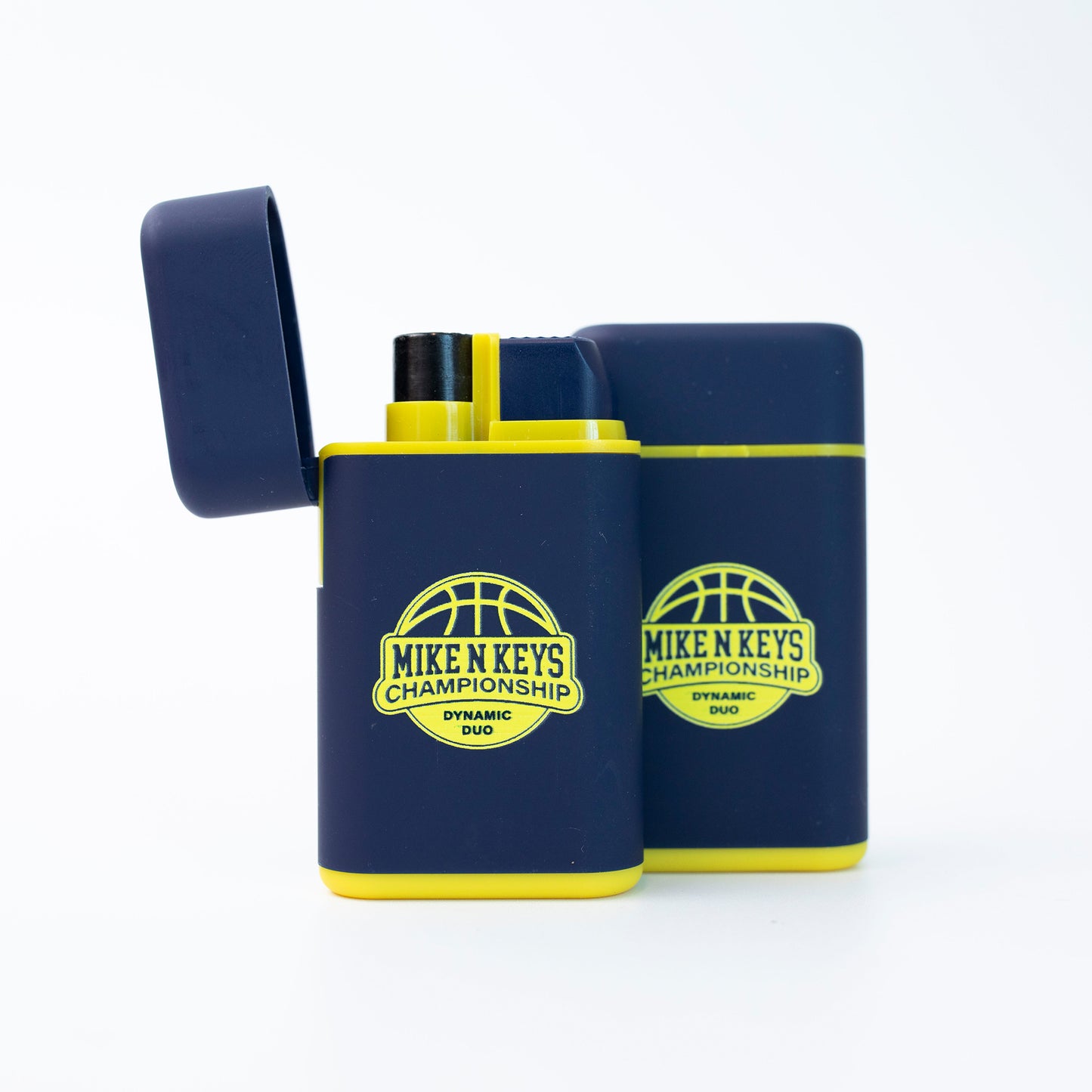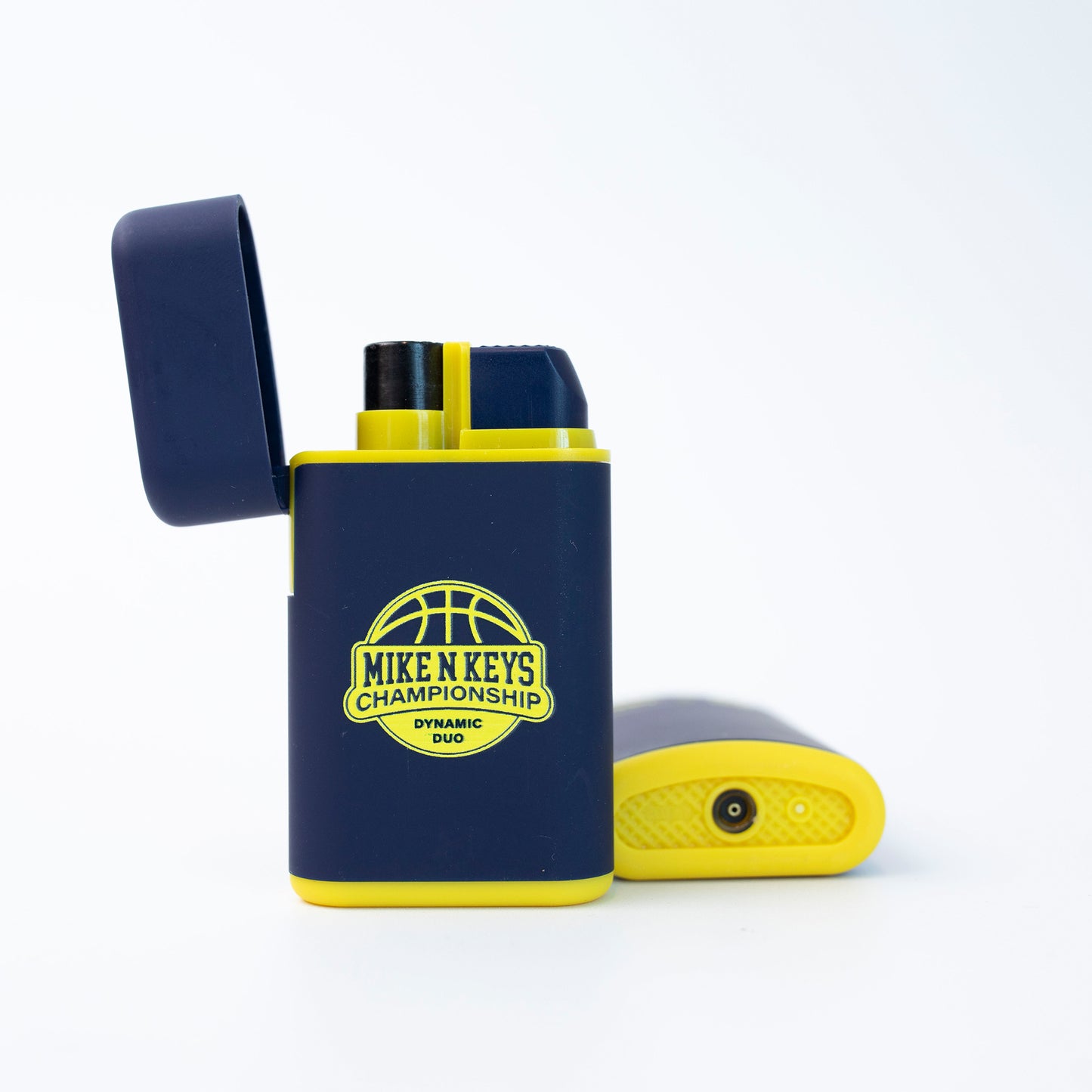 "Made for the Modern Kind"
Refillable with butane Only.

Note: Torch lighters burn more fuel than regular flamed lighters.

For inquries or concerns please email: info@mklighter.com

"Light the way with MK"